TANZ | MODERNE | TANZ 
Festival 
2023
Spielplan

GYROTONIC FOR ALL
to Try and get Familiar
21. June 2023 | 15:00 Uhr

-

18:00 Uhr

Eintritt frei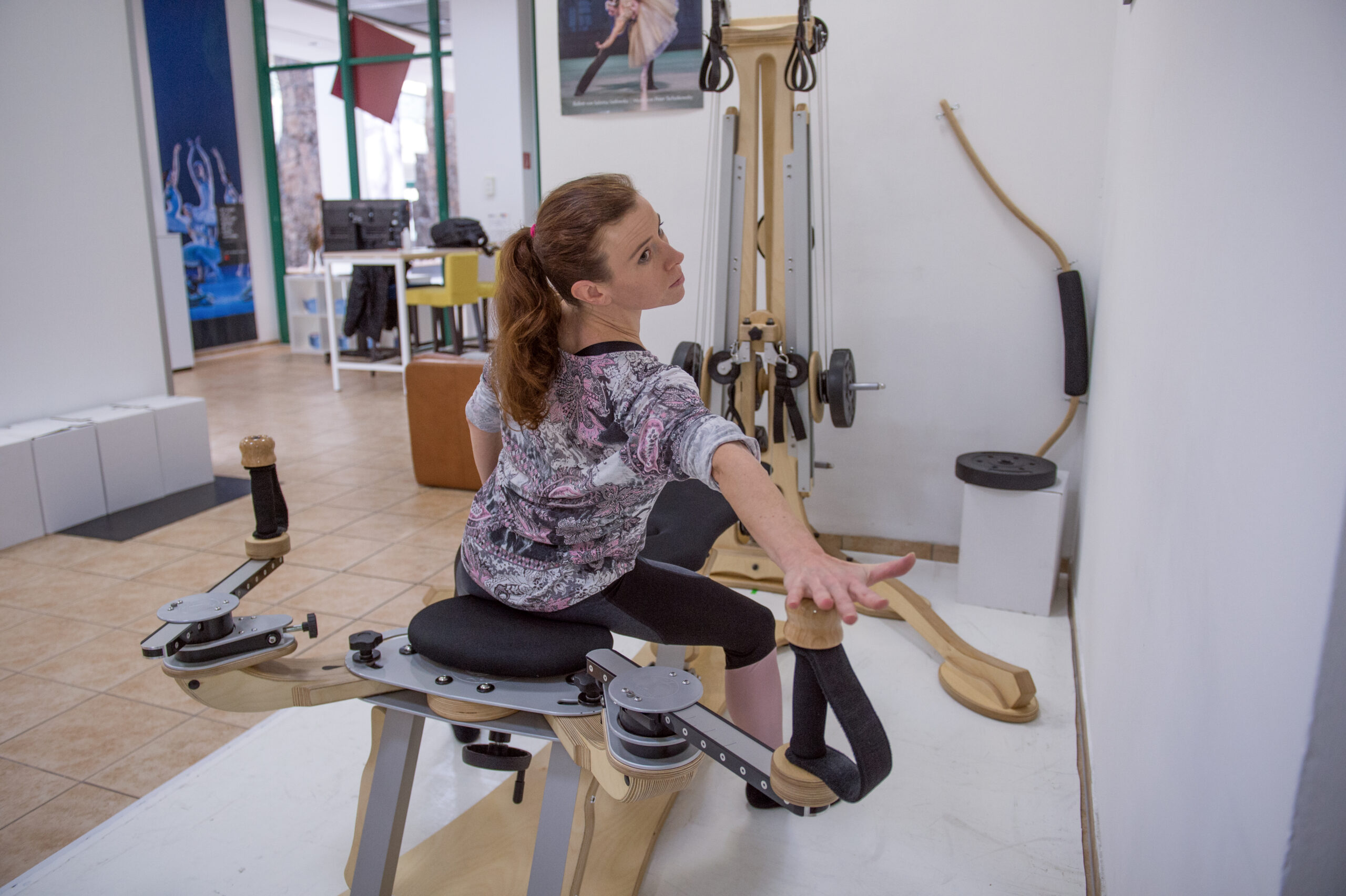 The TANZbüro brings Gyrotonics® to Chemnitz. With the acquisition of the Pully Tower from Gyrotonics®, a unique instrument for therapy and training is available at the TANZbüro. It is a result of 30 years of research and development. The training machine helps to improve the coordination of the body, mobilization and stabilization of the spine, strengthening of the pelvic floor, massage of the internal organs, strengthening of the musculature, release of fascial adhesions, improvement of the blood count as well as in the area of rehabilitation after intervertebral disc and knee damage.
Sandra Ehrensperger, completed her dance training in Switzerland and at the renowned ballet school of the Hamburg Ballet – John Neumeier. After engagements in Zurich, Hof and Strasbourg, she came to Chemnitz in 2017, where she has since performed in many roles at the Städtische Theater Chemnitz. She has been involved with Gyrotonic® and Gyrokinesis® Method for several years and has completed her training as a trainer.
Cara Hopkins, born and raised in Queensland, Australia, was a professional stage dancer for over ten years at various theaters. Various injuries introduced her to the Gyrotonic® and Gyrokinesis® method. She learned a new body awareness and decided to train as a Gyrotonic trainer herself.
We invite all interested people from Chemnitz to try out the Pully Tower free of charge at the TANZbüro under the guidance of Sandra Ehrensperger and Cara Hopkins as part of the festival TANZ | MODERNE | TANZ.