TANZ | MODERNE | TANZ 
Festival 
2023
Spielplan

HANDS DOWN
Company Chameleon (Great Britain)
16. June 2023 | 16:00 Uhr

-

16:17 Uhr

Eintritt frei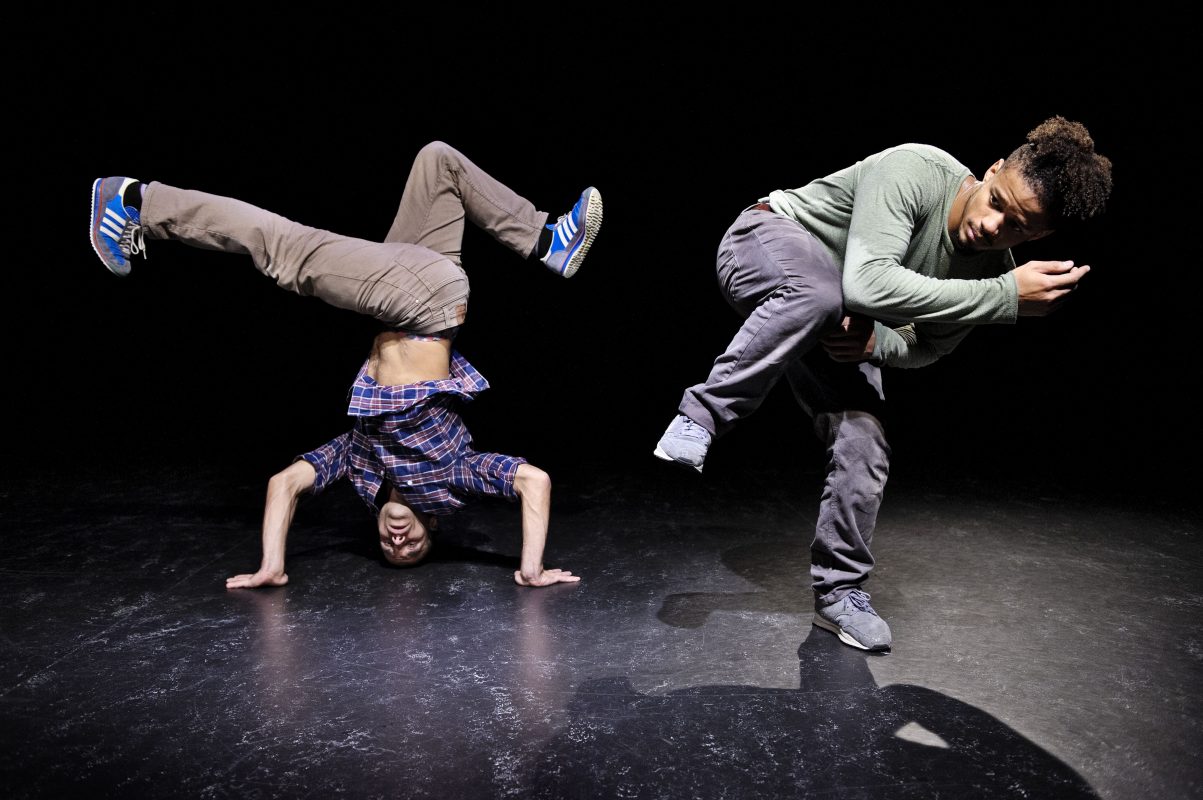 Hands Down is a powerful and emotional male duet. It explores the tensions in a relationship and questions how we show strength or even deal with vulnerability. The piece explores the idea of walking a tightrope of togetherness and the way we let go and hold on to make or break a bond.
Company Chameleon is known for its unique and athletic style of dance, coined by Anthony Missen and Kevin Edward Turner. The two had met at Trafford Youth Dance Theatre in the 1990s and went on to train at the Northern School of Contemporary Dance. After graduating, they worked with some of the most innovative dance companies and choreographers in the world, eventually forming their own company in 2007. Today, Company Chameleon tours internationally, giving over 50 performances each year, both indoors and out. In this way, they have introduced a different side of dance and movement to thousands of young people from all over the world.
Choreography /Costumes: Anthony Missen
Dance: Anthony Missen and Riccardo Meneghini
Music: John Mattias 'Burke and Wills', Ryuichi Sakamoto and Alvo Noto 'Noon', John Mattias 'Black Bank Road', Lamplighter 'Lux'.
Duration: 17 minutes
Commissioned by Greenwich+Docklands International Festival & Dance Manchester