TANZ | MODERNE | TANZ 
Festival 
2023
Spielplan

MADE IN CHEMNITZ 20.23 – THE BUS WILL ARRIVE IN 10 MINUTES
Tali Zavilevich & Ballett Chemnitz
17. June 2023 | 15:00 Uhr

-

17:00 Uhr

Eintritt frei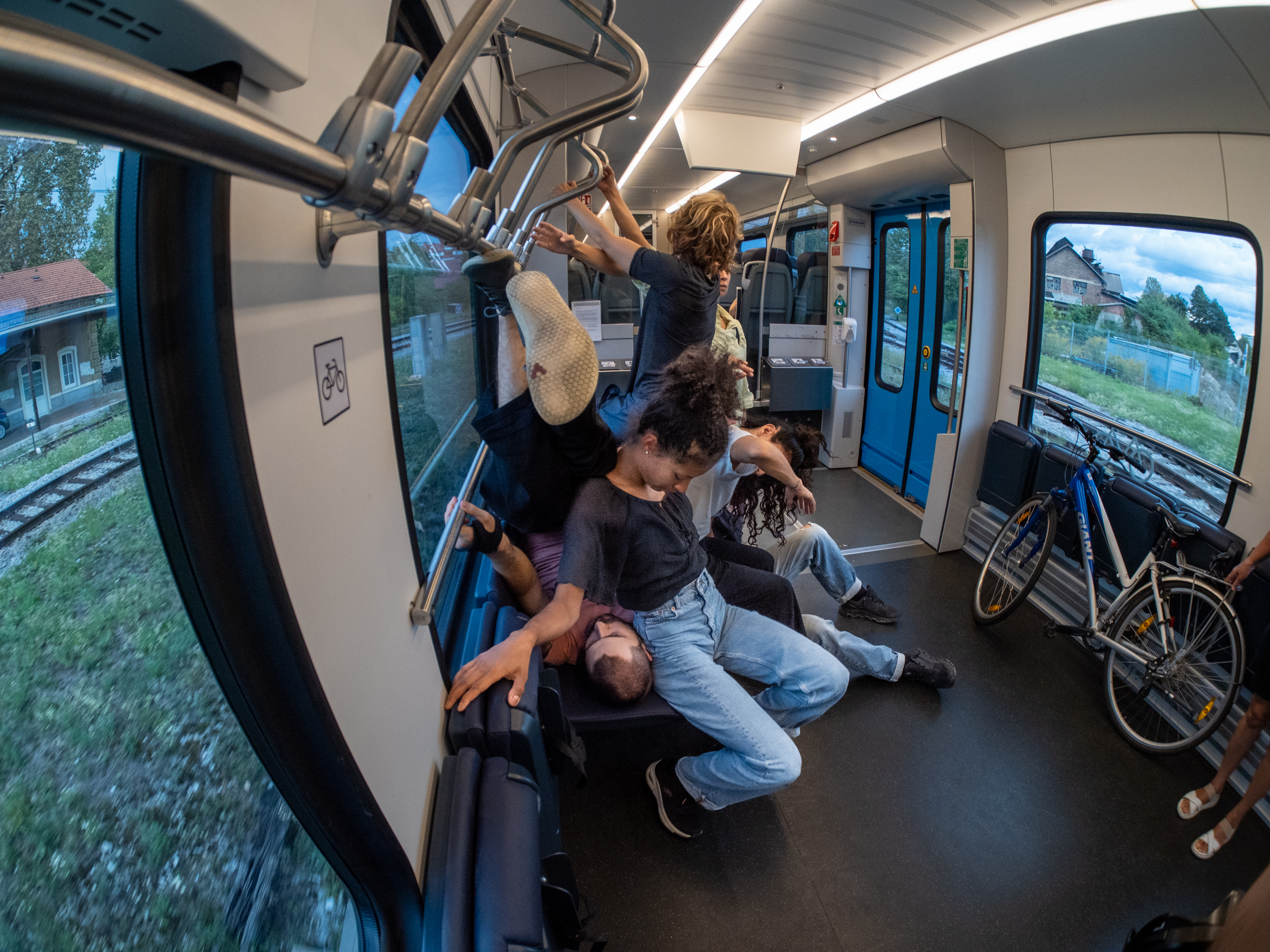 The bus will arrive in 10 minutes site specific dance as a way to create a connection between art, place and community.
Tali Zavilevich is a performer, choreographer, dancer and educator. She explores the aesthetics of relationships and creates art at the interface and connection between reality and art. A graduate of the Jerusalem Academy of Music and Dance and the Economics of the Hebrew University, and a graduate with an MFA in Theatre Performing Studies from Tel Aviv University. She has been teaching improvisation, contact improvisation for over a decade and is a Feldenkrais therapist as well as teacher. Her work explores movement and the possibilities created by elevating movement awareness into the performative state. Over the years, she has staged a number of productions at various festivals: "On the Language of a Woman," "Living at Home," "Between Sits," and more. Together with Dana Hirsch Laiser, she founded the Gluya Ensemble, which brings stage works based on improvisation and site-specific works.
Choreography and concept: Tali Zavilevich
Creative Team (Israel): Sharon Gal, Ewa Szubstarska, Hadar Geva, Gilboa Eger, Itay Yatov, Ilanit Tadmor, Noa Dar, Dafna Hemdinger, Tali Zavilevich.
DANCE: Lucia Corcoles Alfaro**, Angelica Bistarelli**, Valeria Gambino, Darcie Ridder*** – Raul Arcangelo, Roberto Calabrese, Emilijus Miliauskas, Daniele Sessa**, Tim Hutsch*, Hiroki Amemiya**.
With the support of Contact Improvisation Association in Israel, part of Arttour Festival with the support of Community Art and Sport Manager, Tel Aviv- Jaffa Municipality. The Arttour Festival directed by Tali Zavilevich and Michal Lieblich. Festival partners: Ruti Zuta, Noa Rudik, Ziv Robinzon.
* Student at the Palucca University of Dance Dresden.
** Funded by the Federal Government Commissioner for Culture and the Media in the NEUSTART KULTUR program,
Graduate funding DIS-TANZ-START of the Dachverband Tanz Deutschland.
*** Student at the Ballet School of the HAMBURG BALETT – John Neumeier
**** Trainee at the Dance Planer Program Korea