TANZ | MODERNE | TANZ 
Festival 
2023
Spielplan

Diese Veranstaltung hat bereits stattgefunden.
MADE IN CHEMNITZ 20.23 – VERWEILE DOCH!
Anne Le Batard & Ballett Chemnitz
17. June 2023 | 11:00 Uhr

-

14:00 Uhr

Eintritt frei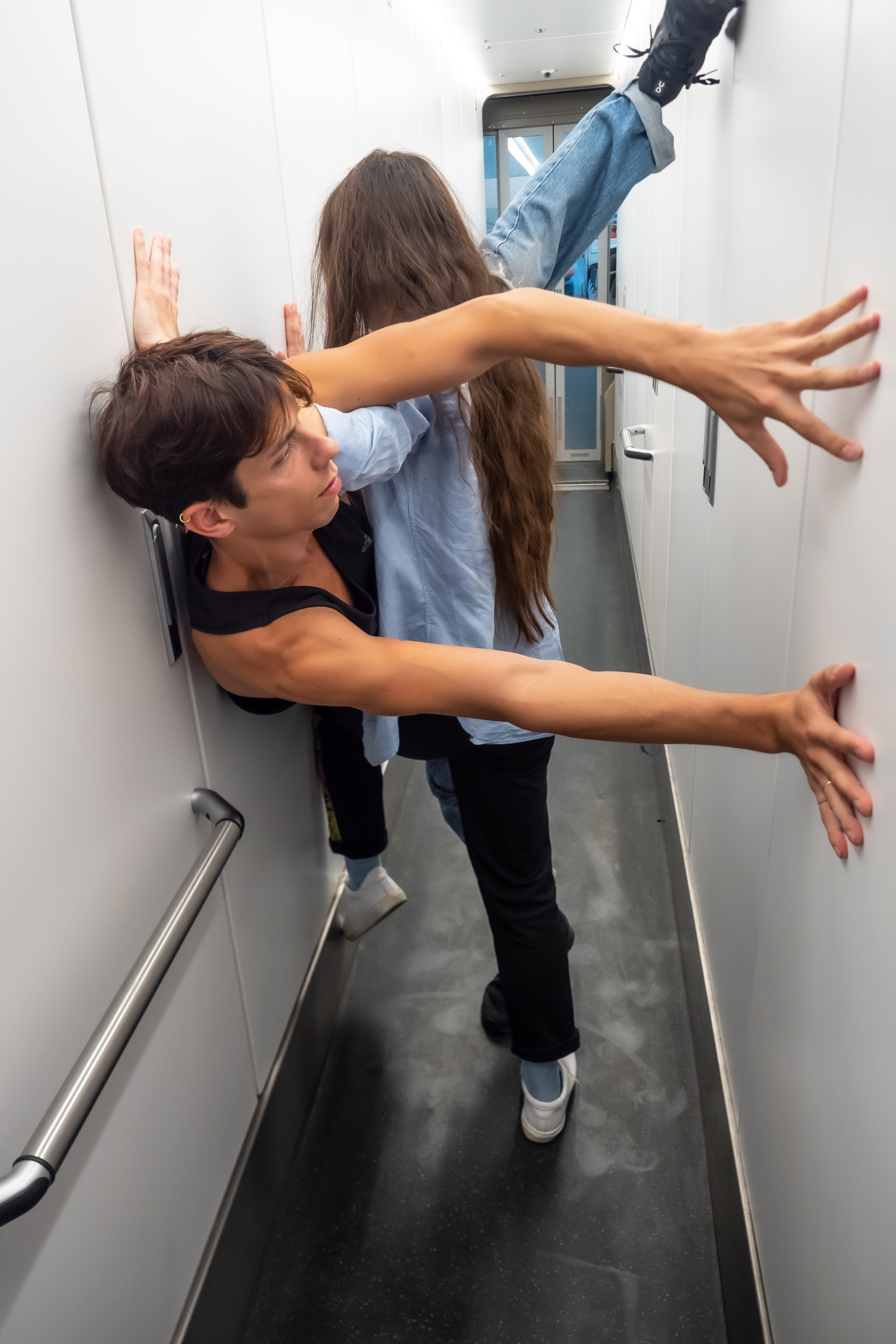 The series Made in Chemnitz stands for new and experimental. For the 9th International Festival TANZ | MODERNE | TANZ, the Ballett Chemnitz goes into public space together with the French choreographer Anne Le Batard. The focus is on the park bench. Three boards for a bench and two more for a backrest. Once the first benches of the 19th century were reserved mainly for the bourgeoisie, those who could afford to stroll during the day instead of working. More and more, park benches became a solidary and caring facility for everyone to sit down, to linger, to rest. A place to let go, to dream, to indulge one's thoughts, for a first rendez-vous, a first kiss or simply for a conversation. The dancers explore the park benches in downtown Chemnitz and let them blossom into new "dancing" life.
As founder of the Compagnie Ex Nihilo in 1994, Anne Le Batard wrote together with Jean-Antoine Bigot about fifteen pieces for public space or for the stage, which were performed in France and internationally. She has developed a specific dance style based on reactivity and immediacy, characterized by great resonance with the chosen sites. She teaches the repertoire and technique of the company through workshops and specific creations to professional and amateur audiences, schools and universities. Following her work for the production Made in Chemnitz – Beweg Dein Quartier! as part of the Neustart Kultur program during the pandemic, Ballett Chemnitz continues the work begun for the exploration of public space.
Staging and Choreography: Anne Le Batard
DANCE: Sandra Ehrensperger, Savanna Haberland, Soo-Mi Oh, Rebekka Holst* –
Benjamin Kirkman, Alejandro Guindo Martín, Dan Ozeri, David Janik
* Supported by the Federal Government Commissioner for Culture and the Media in the NEUSTART KULTUR program,
Graduate:in-Förderung DIS-TANZ-START of the Dachverband Tanz Deutschland.