TANZ | MODERNE | TANZ 
Festival 
2023
Spielplan

MATIÈRE NOIRE
Compagnie Retouramont (France)
15. June 2023 | 21:00 Uhr

-

21:30 Uhr

Eintritt frei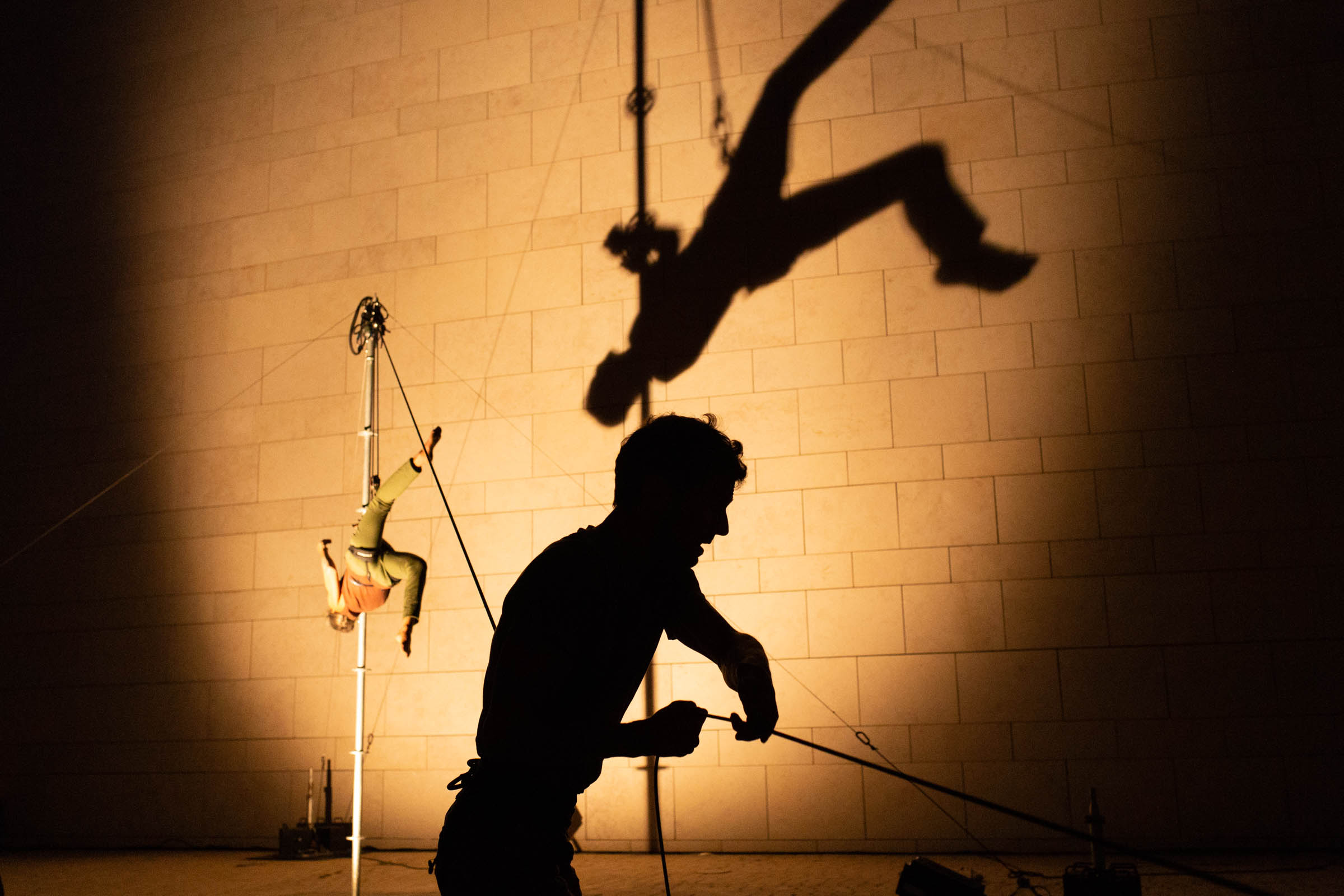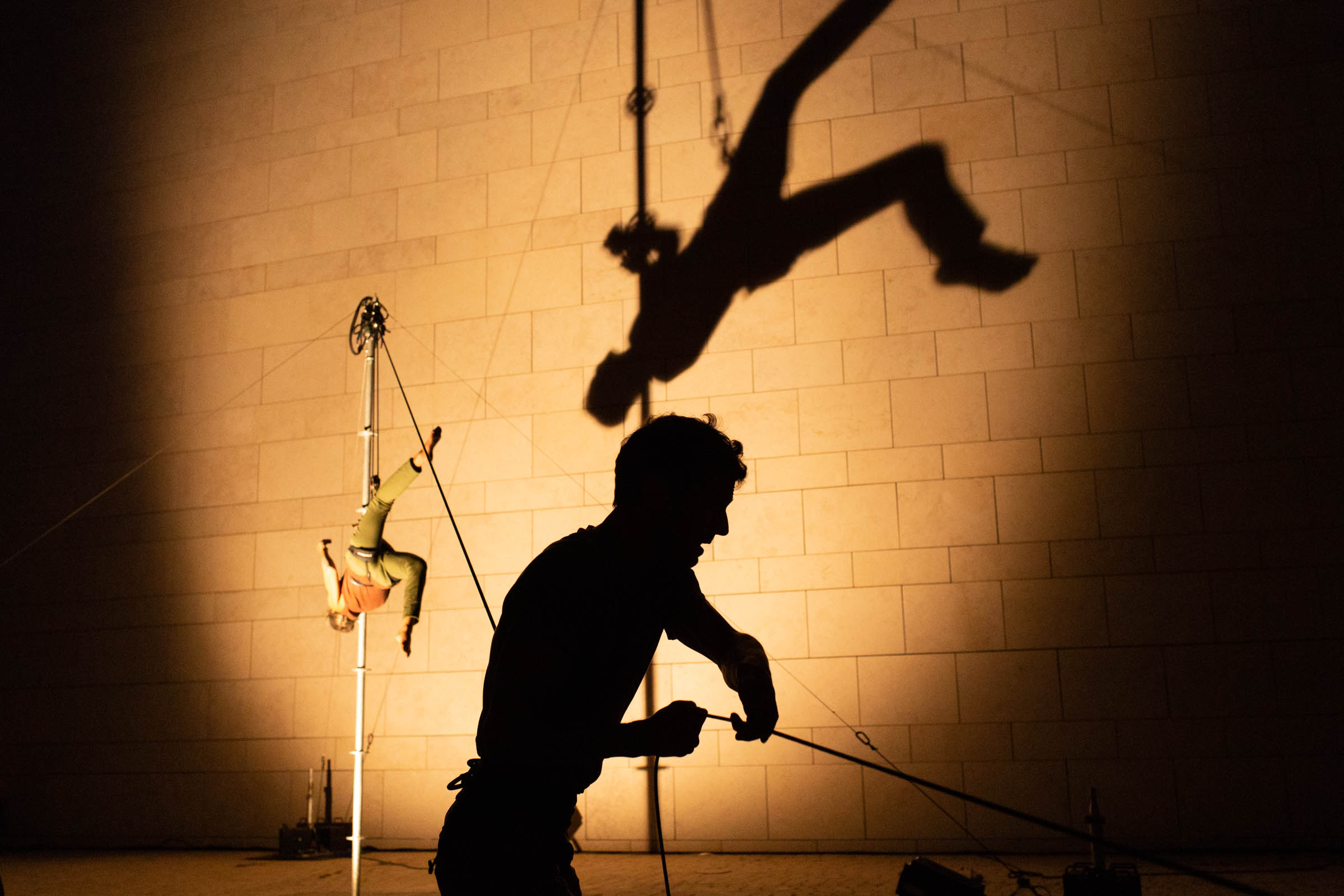 The French company Retouramont takes to the air: their choreographies celebrate the overcoming of gravity; all physical and regulatory boundaries of urban spaces disappear – high up in the dance above the heads of the audience.
In this night-time ascent into the space between buildings, the two dancers play with their shadows. Our ever-present partner changes with the passage of the sun or multiplies with the evening illumination. Projecting ourselves onto the city in the process means using the facades as canvases to accept our silhouette as a counterpart and invent a new narrative with it. The powerful images that emerge are meant to be a stimulus to rethink our understanding in relation to the city. What role do we humans play in urban space?
The Compagnie Retouramont is considered a pioneer of danse verticale. Its artistic director, Fabrice Guillot, is a professional climber, which opens up to him an infinite variety of movements on the rope that play with the structure of the facades and connect them to the third dimension – the air space.
Since 2014, Compagnie Retouramont has been leading the Vertical Dance Forum, bringing together seven Danse Verticale choreographers from Europe and Canada. This project has been supported by the Creative Europe program of the European Union (2017-2019).
Artistic direction and choreography: Fabrice Guillot
Dance: Stéphane Couturas and Nathalie Tedesco
Duration: 30 minutes
Compagnie conventionnée par la DRAC Ile de France et le département du Val de Marne, supported by the cities of Charenton le Pont and Vitry sur Seine.
With the kind support of the Institut Français and the French Ministry of Culture.