TANZ | MODERNE | TANZ 
Festival 
2023
Spielplan

REFLET
Compagnie Xuan Le (France)
15. June 2023 | 18:30 Uhr

-

19:00 Uhr

Eintritt frei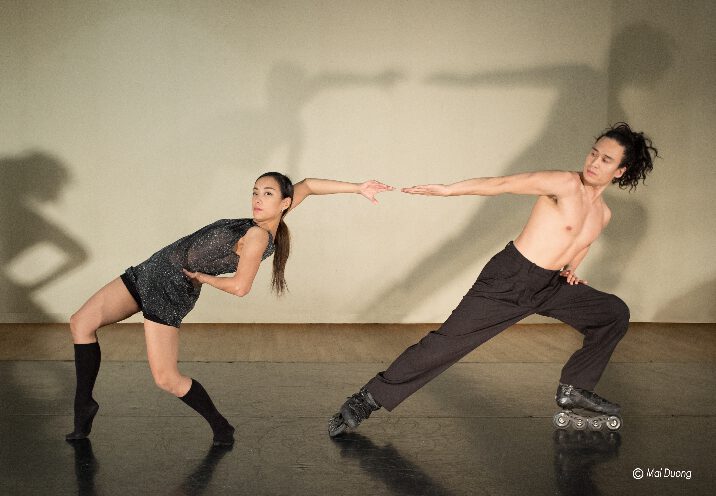 It is the encounter of contemporary dance, hip-hop, visual arts and inline skating with which the company Xuan Le takes us into a whole new world of physical expression. Almost weightlessly, Xuan Le, freestyle slalom champion, creates an energetic cosmos on his rollerblades that is as intense as it is meditative – and he takes us back to our origins and right into the heart of the relationship we form in life. Between the search for balance and inner exploration, the audience experiences an emotional journey where the tangible enters into dialogue with the intangible.
A former freestyle slalom competitor, Xuan Le initially lived out his fascination with dance in collaborations with Mourad Merzouki's company Käfig, Montreal's Cirque Eloize, Opéra du Capitole de Toulouse, and Lene Boel's Danish company Next Zone, and finally founded his own company Xuan Le in 2016.
Choreography: Xuan Le
Performances: Shihya Peng and Xuan Le
Costume designer: Peggy Housset
Musical design: Jules Evrard
Duration: 20 min
With the kind support of the Institut Français and the French Ministry of Culture.