TANZ | MODERNE | TANZ 
Festival 
2023
Spielplan

UMBRA
Company Chameleon (Great Britain)
14. June 2023 | 18:30 Uhr

-

19:00 Uhr

Eintritt frei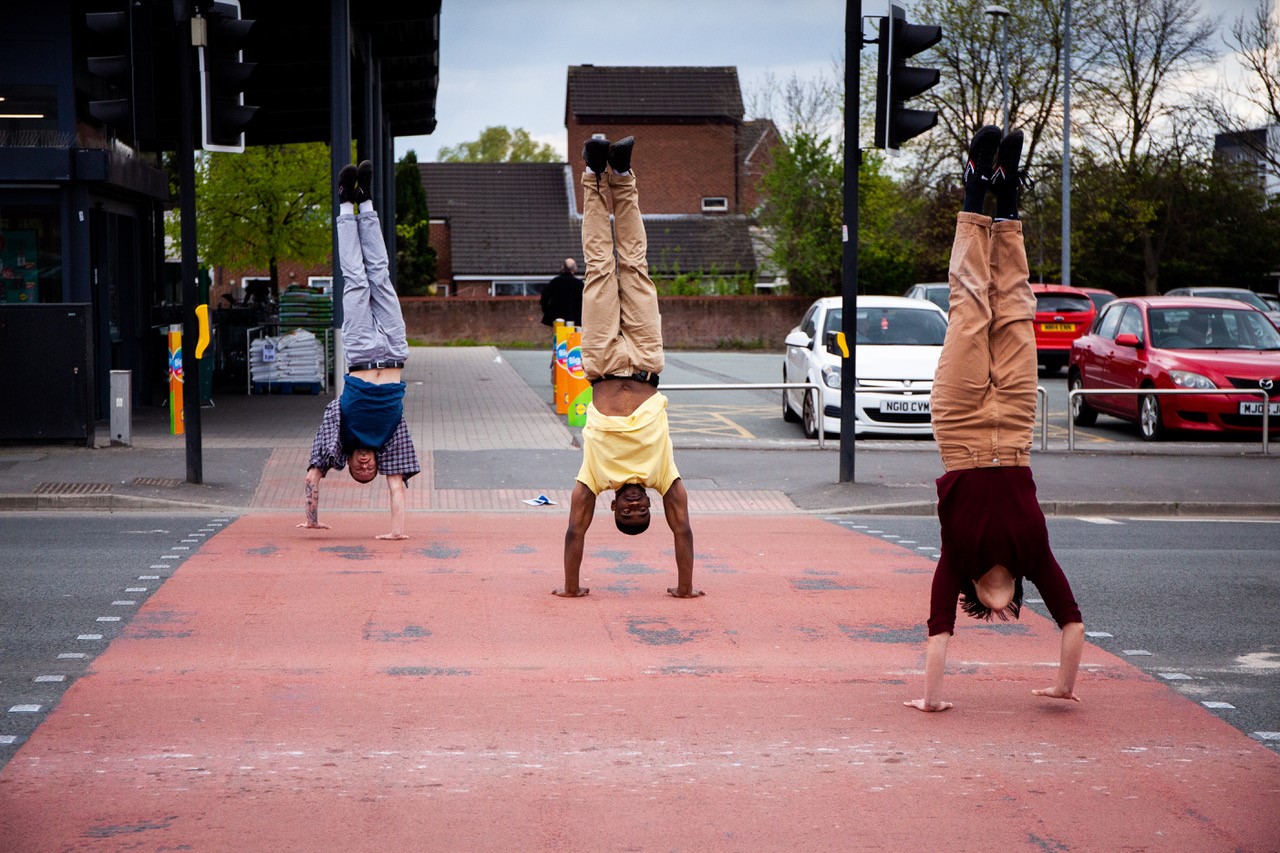 Umbra, Latin for shadow, explores the sources of light and darkness. For this, the British dance trio goes into the depths of our fears and desires with a high physical commitment. Why do we change our communication and behaviour depending on the person we meet? Why do we sometimes share our feelings openly and hide them again in other situations? Umbra is an invitation to understand yourself a little better.
The company Chameleon is known for its unique and athletic dance style, coined by Anthony Missen and Kevin Edward Turner. The two had met at Trafford Youth Dance Theatre in the 1990s and went on to train at the Northern School of Contemporary Dance. After graduating, they worked with some of the most innovative dance companies and choreographers in the world, eventually forming their own company in 2007. Today, Company Chameleon tours internationally, giving over 50 performances each year, both indoors and out. In this way, they have introduced a different side of dance and movement to thousands of young people from all over the world.
Choreography and direction: Antony Missen
Dance: David Colley, Alice Bonazzi, Kadafi Mulula
Duration: 30 minutes
Production: created as part of Space to Speak, a partnership project with Z-Arts and Trinity High School in Hulme, Manchester.
Supported by Manchester City Council, Arts Council England, and Future Arts Centres, to mark the 25th anniversary of the National Lottery.