TANZ | MODERNE | TANZ 
Festival 
2023
Spielplan

Diese Veranstaltung hat bereits stattgefunden.
"HISSE ÉMOI"
Compagnie Retouramont (France)
14. June 2023 | 16:30 Uhr

-

17:30 Uhr

Eintritt frei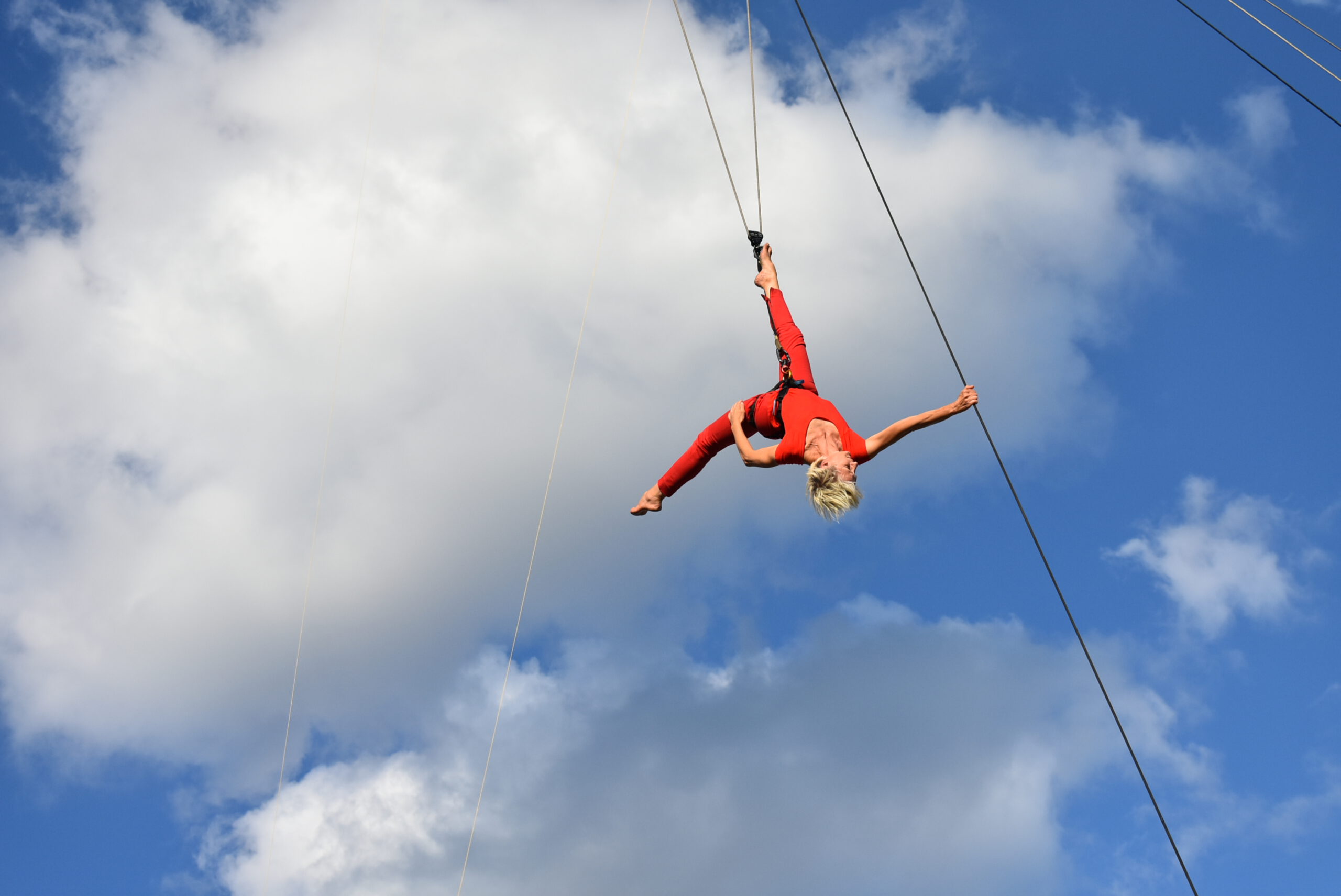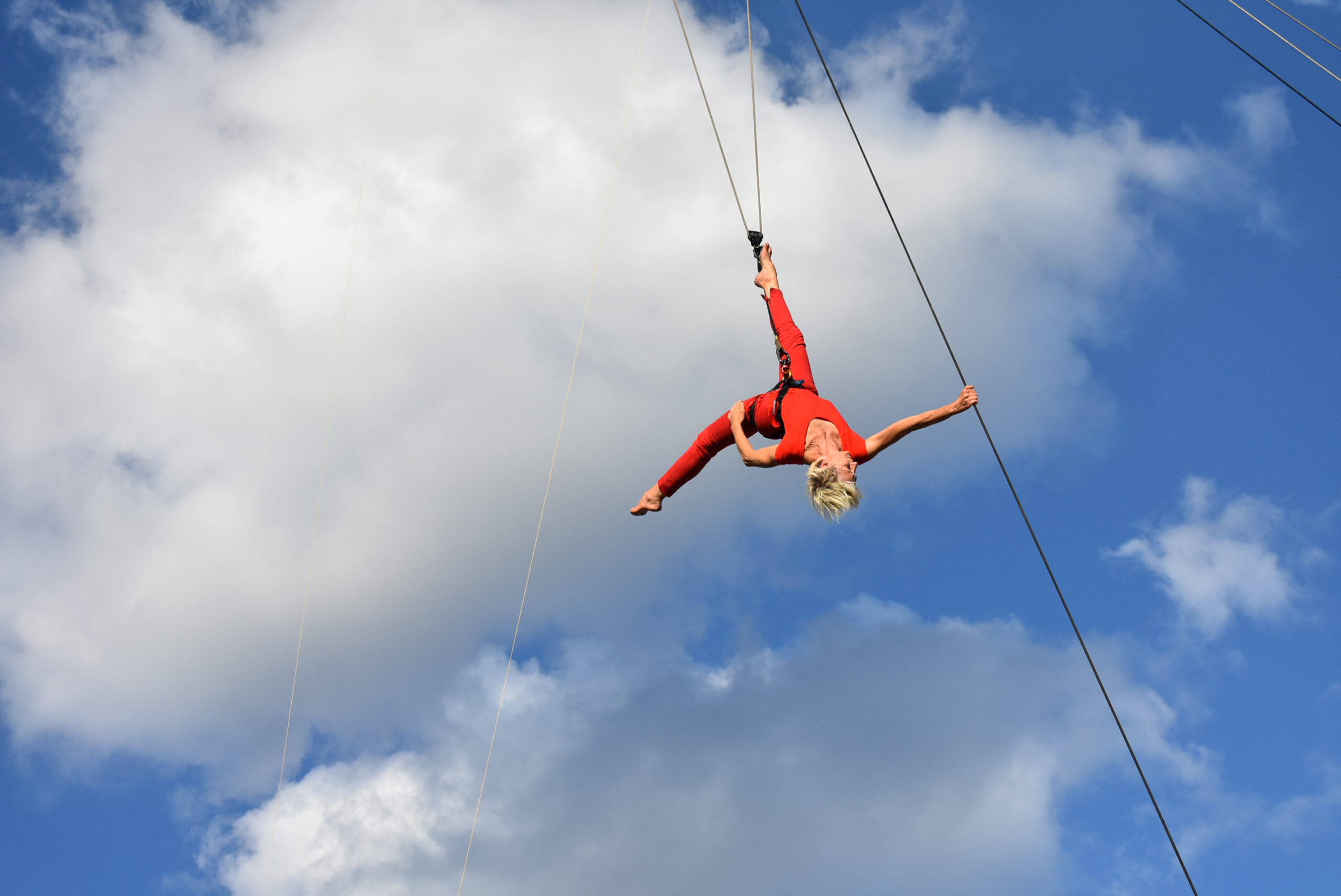 The French company Retouramont is a protagonist of vertical dance and takes to the air: their choreographies celebrate the overcoming of gravity; all physical and regulatory boundaries of urban spaces disappear – high up dancing above the heads of the audience.
"Hisse Émoi" is an invitation to the audience to rise above the city thanks to a collective and just let go, get a new perspective, let your body drift in the wind or the possibility of rising in the groundless. Combined with a dance solo that floats for a moment above the audience and draws from the complete freedom of movement, the experience of three-dimensional space becomes an amazing moment.
The Retouramont company is considered a pioneer of danse verticale. Its artistic director, Fabrice Guillot, is a professional climber, which opens up to him an infinite variety of movements on the rope that play with the structure of the facades and connect them to the third dimension – the air space.
Since 2014, Compagnie Retouramont has been leading the Vertical Dance Forum, bringing together seven Danse Verticale choreographers from Europe and Canada. This project has been supported by the Creative Europe program of the European Union (2017-2019).
Idea and concept: Fabrice Guillot
Solo: Isabelle Pinon
Duration: 60 minutes
With the kind support of the Institut Français and the French Ministry of Culture.